SWIT PB-S290S 290Wh Multi-sockets Digital Battery Pack
659,00 €
› Square shape design for Cine-cameras
› 290Wh, 20.1Ah large capacity
› At least 200W, 16A constant load
› 4× D-tap output sockets
› 1× USB 5V/2A power output sockets
› 100W 6A super fast charging
› OLED display accurate remaining run time
› Display power info in both SONY & RED
› Multiple circuit protections
Võrdle
Kirjeldus
Square shape design for Cine-cameras
PB-S series camera batteries are compact designed, shorter than normal V/Gold mount batteries, and match perfectly with most of the Cine-cameras.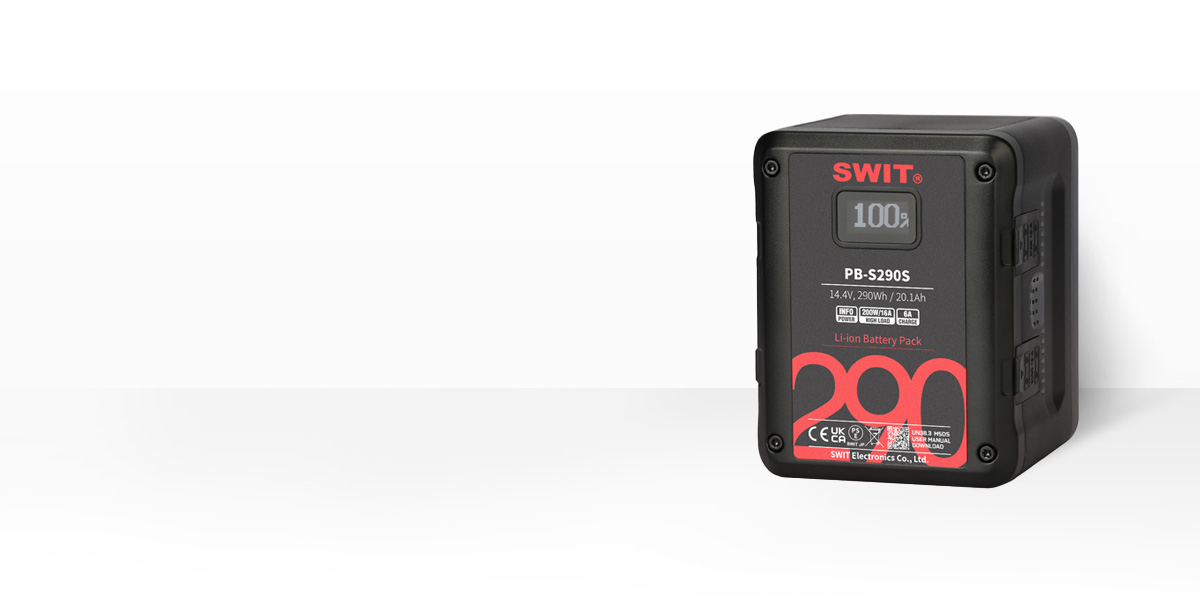 290Wh / 20.1Ah Capacity
Consists of 24pcs of high class 18650 battery cells, nominal voltage is 14.4V and reaches 290Wh / 20.1Ah high capacity. Can run approx 10 hours for normal ENG cameras and approx 3.5 hours for ARRI ALEXA.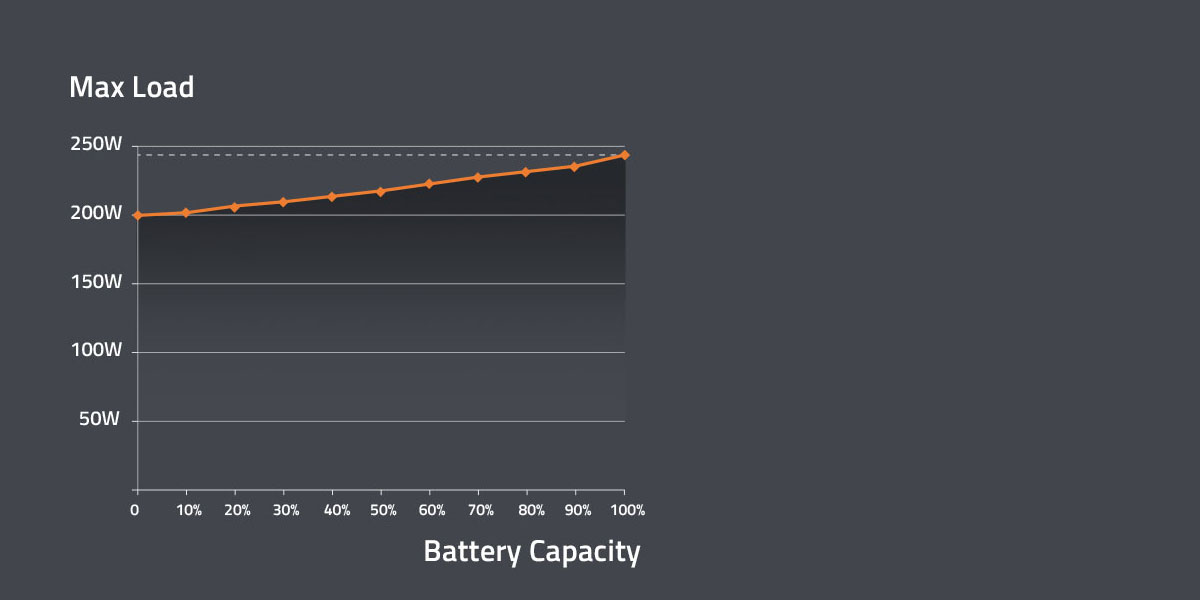 High Load for Cine Cameras
At least 200W / 16A load
PB-S290S provides at least 200W/16A high load even at 1% power, to drive high power Cine cameras and on-camera devices together. The high load cells will also ensure battery life comparing to normal load batteries if long time full load output.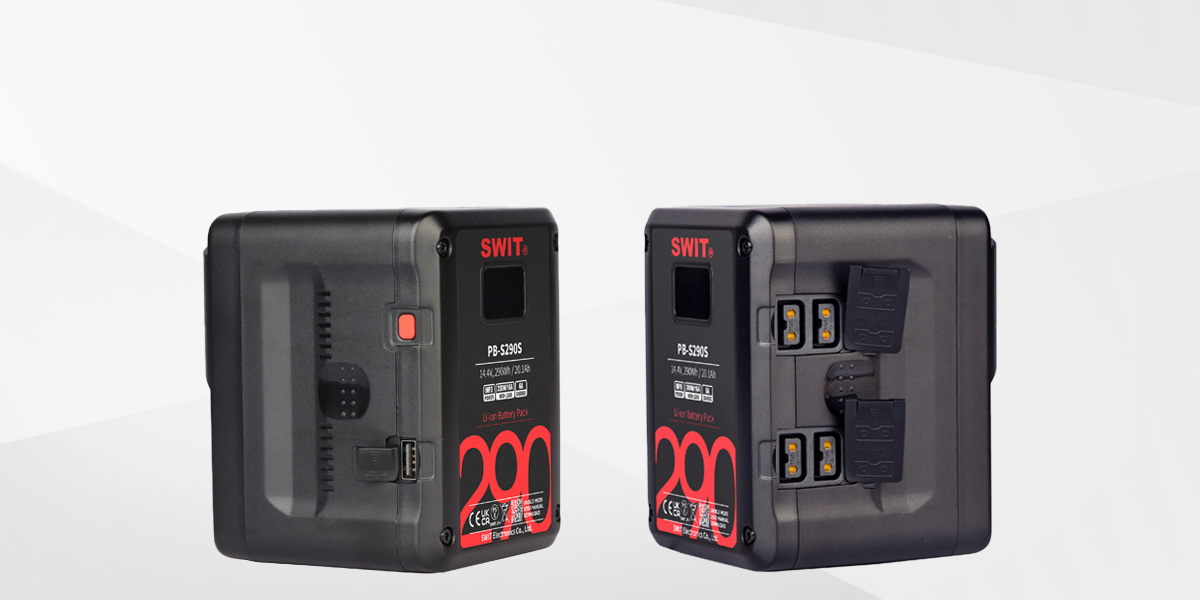 4× D-tap, 1× USB
PB-S290S provides 4x D-tap output sockets with 10A/120W load, and 1x USB 5V/2A socket, to power other on-camera devices together.
100W 6A Fast Charging
Using SWIT 6A fast charger
PB-S290S supports 6A fast charging by SWIT PC-P461S or S-3812S fast charger, to save more than 50% charging time. The 290Wh PB-S290S battery can be charged from 0 to 80% after 2.5 hours, and fully charged within 3.8 hours.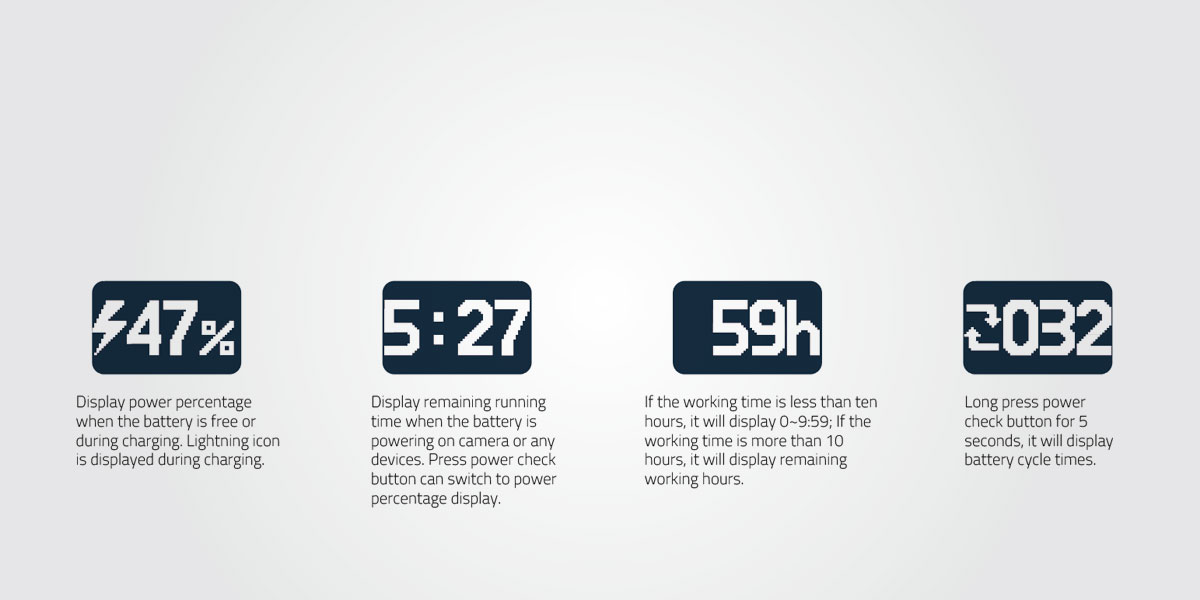 Digital Power Info
OLED display accurate remaining run time
The build-in OLED can displays remaining power percentage, remaining working time, and battery cycle times, and support viewfinder info display on both SONY and RED cameras.