Panasonic AW-RP60GJ Remote Camera Controller
2 300,00 €
Panasonic AW-RP60GJ Remote Camera Controller
Võrdle
Kirjeldus
Panasonic AW-RP60GJ Remote Camera Controller
Easy Usability, Quick Operation
Equipped with a 3.5-type LCD Screen
The AW-RP60GJ is equipped with a 3.5-type LCD screen to deliver a GUI menu where the information you need is provided at a glance for intuitive and quick camera control.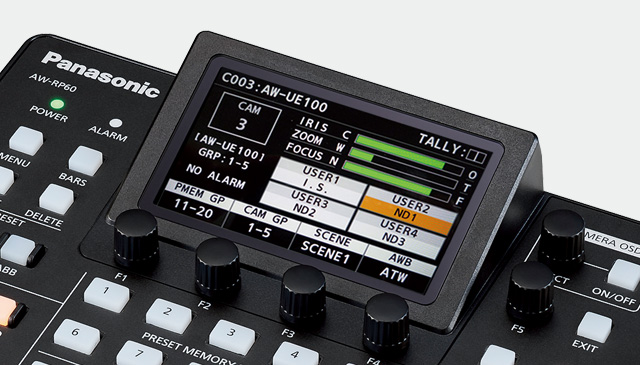 New Joystick with Enhanced Operability
The new joystick supports smooth pan and tilt operations and ensures accurate capture of your target image. The grip of joystick is approximately 1.5 times larger than previous model AW-RP50, realizing more stable operation.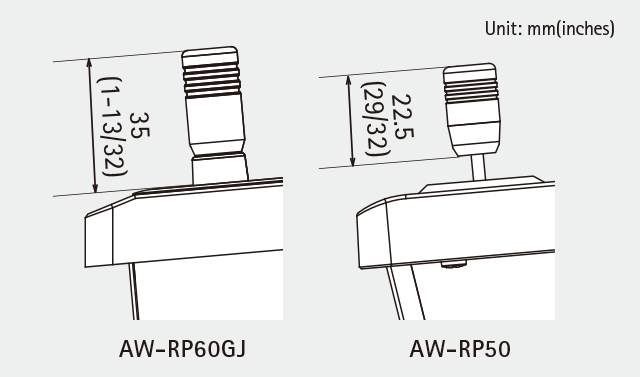 Advanced Camera Adjustment
In addition to camera control operation, gamma, white balance and other color adjustment functions can be performed, making Advanced Camera Adjustments possible.
Flexible Customization Features
The controller is equipped with four user assignable buttons, to which up to eight functions* of your choice can be assigned. Each preset name can also be customized with a PC tool. These flexible features of the controller make it perfect for use in a wide range of environments, from lectures and corporate seminars to live streaming and broadcasting at amusement facilities.
* Enable user button 5 through 8 by pressing the shift button.
PoE* Support
PoE* support enables power supply and camera control to be delivered via a single ethernet cable.